Hi Impact Sports specializes in a unique trio of specialty sports products. Gems like custom team uniforms and apparel, customized jersey boxes...and the best impact gear available. We are dedicated to outfitting and protecting future stars, weekend warriors and elite athletes... And design kick @ss jersey boxes too.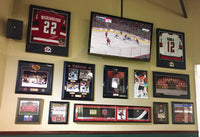 Custom Team Uniforms and Apparel
Experience the perfect blend of comfort and style with custom jerseys. With fast turnaround times...you'll be turning heads at the rink in no time.
Whether you need practice spares, additions to your current jerseys, or hungry for some new unis...we can definitely help.
HOCKEY - FOOTBALL - BASEBALL - SOCCER JERSEYS
GET STARTED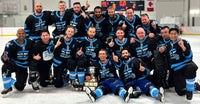 ZOOMBANG impact protection products