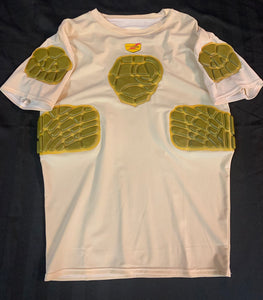 5 pad shirt with protection on the ribs, deltoid and heart.
White, short sleeve, adult XL
One of these in stock.
NOTES:
This is extra inventory.
The polyshied covering the Zoombang polymer is discolored.  The polymer inside is untouched, offering you the same protection
Your chance to take advantage and save.
Never worn.
Watch how the raw polymer absorbs energy.